With an attitude that's never satisfied with the status quo, and a cigar legacy born 20 years ago with the iconic brand ACID, Jonathan Drew has always been on the bleeding edge of category creation and is now introducing it to the spirits industry.

What exactly is Brixton Mash Destroyer?

Inspired by Jonathan Drew's maverick nature in cigars and the Brixton neighborhood outside of London, a cultural melting pot of people, ideas, politics and art; Brixton Mash Destroyer embodies these ideals with the world's only mash-up of aged Kentucky Straight Bourbon Whiskey and Florida Rum.

The perfect blending of Bourbon and Rum creates a taste profile unlike any other. All the aroma of a fine bourbon with the nuances of a sweet rum finish on the palate, Brixton Mash Destroyer delivers a balanced attack on the senses.
 
The artwork on the bottle, by legendary Italian street artist RAPTUZ, and his "Broken Window Futurism" style embodies the nature of breaking boundaries and conventions to create something new.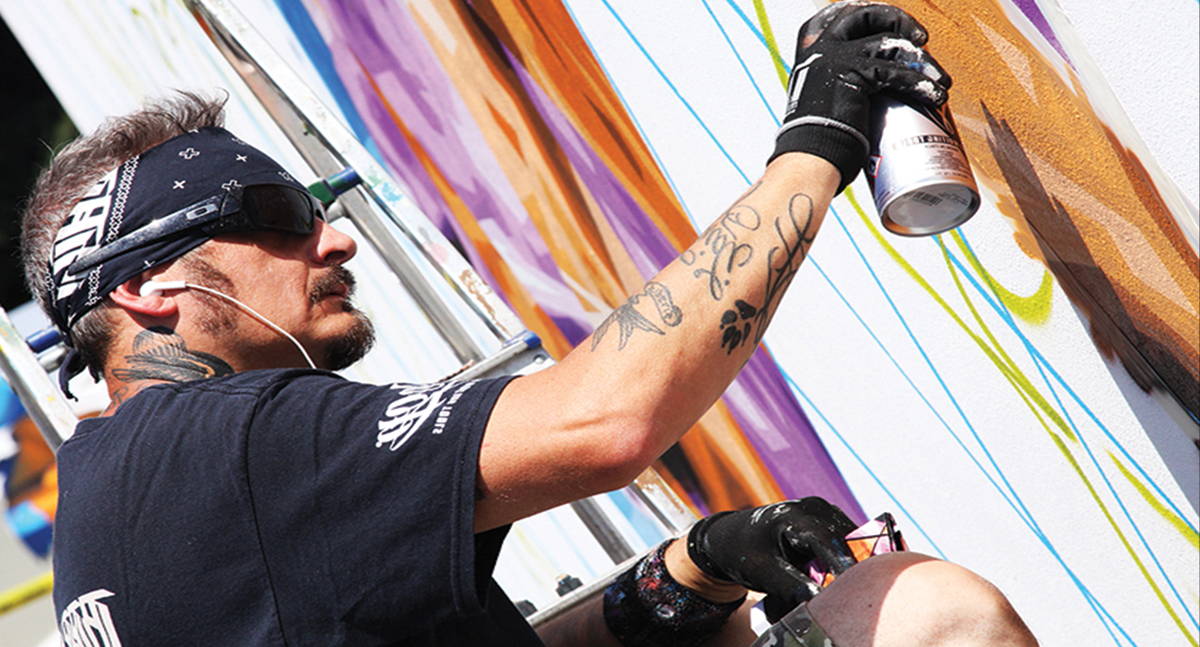 RAPTUZ is a legendary European artist with 30 years of experience in the art world. A pioneer in Italian Graffiti Art, based in Milano (Italy) since the late 80's, he has mastered his own style and technique called "Broken Window Futurism."
RAPTUZ is a cofounder of the historical TDK Crew (Milan, 1990), proud member of the legendary CBS Crew (Los Angeles, 1984), and LORDS Crew (San Francisco 1986).
Based in Milano (Italy), Raptuz frequently travels the world paintng at different art festivals, commissioning small & large scale work along with fine art canvases, and participates in art gallery shows worldwide. Due to his extensive knowledge, Raptuz also works as a consultant for an international spray paint top brand, Loop Colors (www.loopcolors.com) by contributing to the development of the Loop formula and spreading brand awareness among the art community.